Let us personalize a sculpture for you...we specialize in canine and equine sculptures...Prices vary as to the size and detail of the piece you order, please contact us at bexbizz@yahoo.com. We are located in Michigan.
With the pictures you provide for us we will create, to the best of our ability, a scultpure of your beloved pet. Please email for details. It takes 2  weeks to complete so please order in a timely manner. We provide faux metallic finishes, including bronze, as well as natural finishes and whimsical designs.

We also offer for your consideration " Forever Candles" a ceramic pillar with space for a tealight candle on top...see toward bottom of page. Tiles, boxes, pins and plaques also available.

The pieces are made of earthenware clay, hand poured and created to suit your needs. (Eg. cropped/uncropped Dane)

Some samples are pictured below.

WE HAVE MANY BREEDS AVAILABLE CANINE AND EQUINE
WE ACCEPT PAYPAL.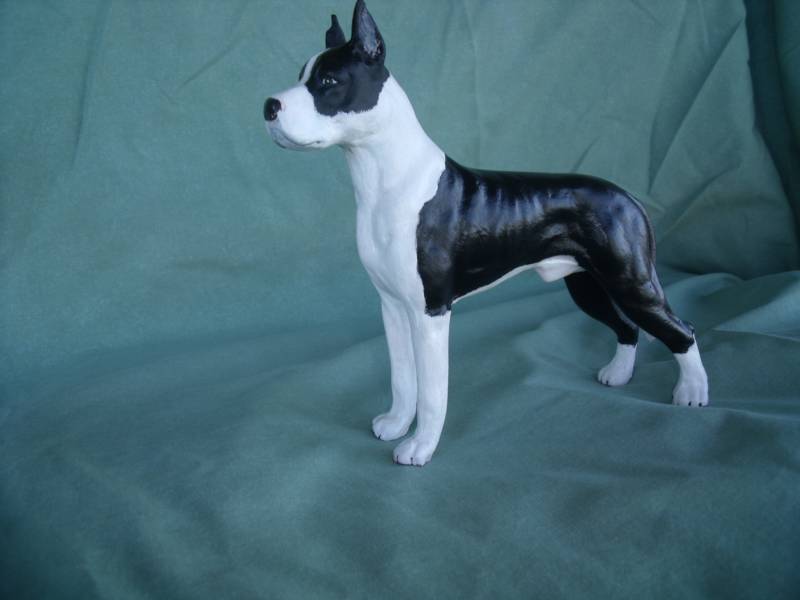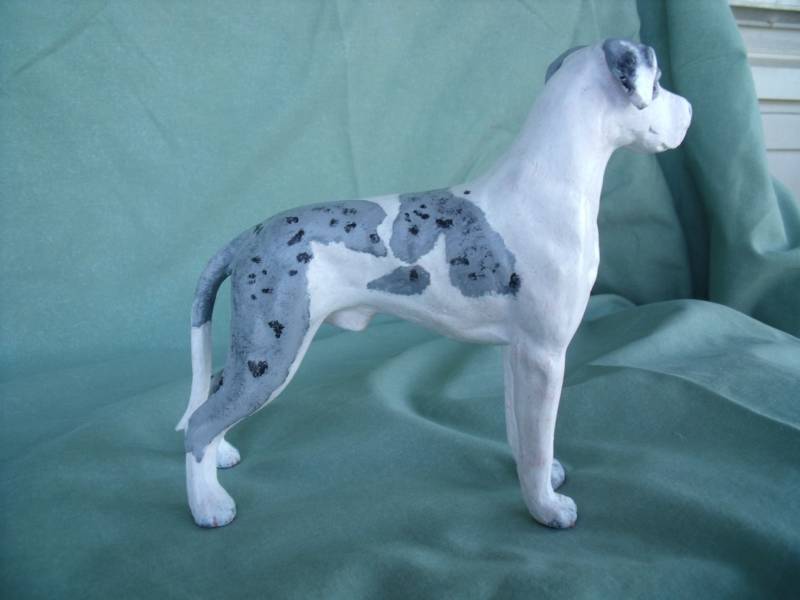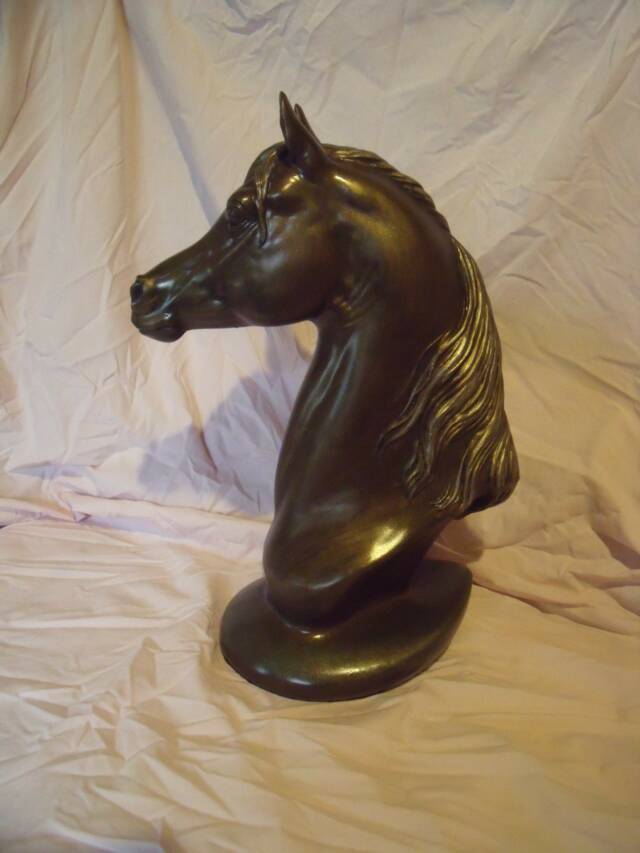 Faux bronze finish

Measures 18" tall

Custom order  Natural

Eared Merle and White

Dog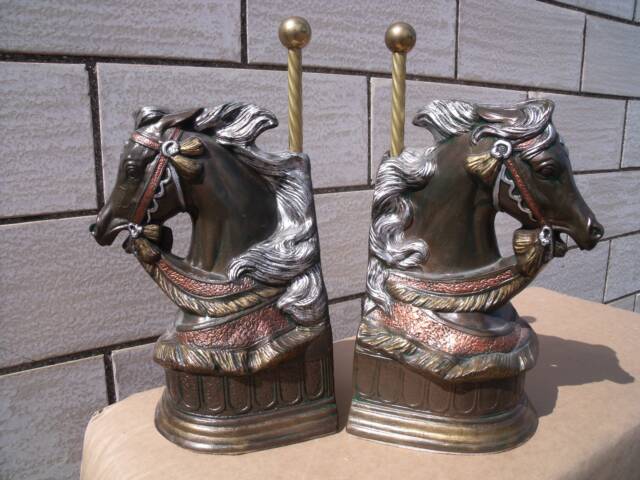 Arabian bust bookends with carousel accent

18" Arabian bust

Also available are the following:

Quarter Horse bust and full figure

Thoroughbred bust and full figure

Fresian bust, Draft bust, Smaller Arabian bust and full figure, Saddlebred/Walker type bust and full              figure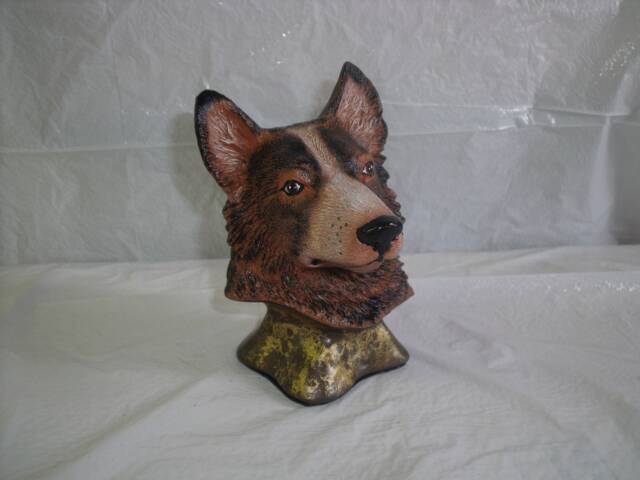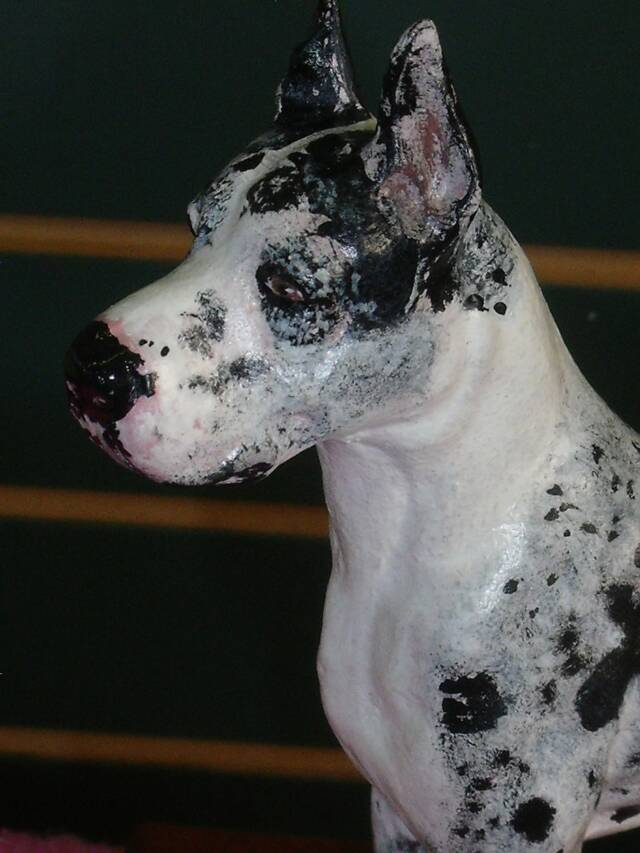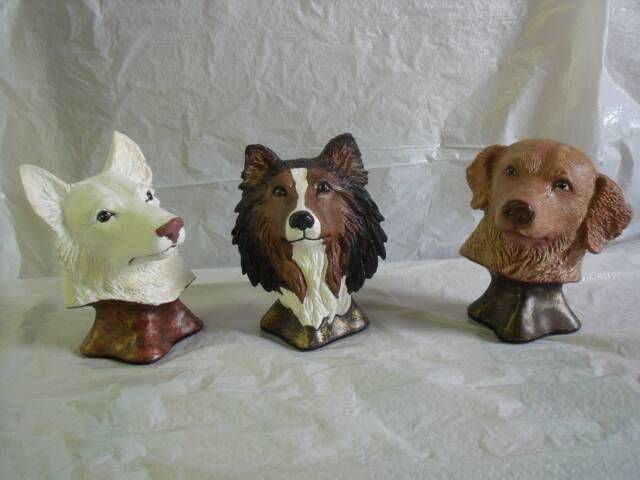 These pieces were all made to order from photos for a one of a kind remembrance of our clients pets.

            King        Tori         Skipper

      Bear            Chin           Tanner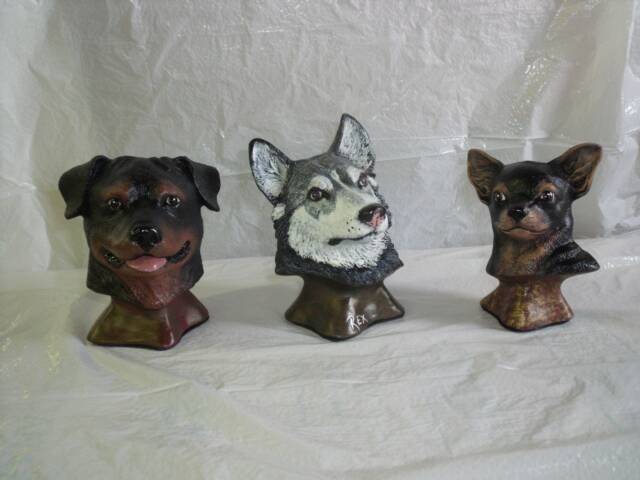 Bell           Rex           Tico

We have many breeds available and will do our best to suit your needs.

Santa's on horseback...Available in Russian,German,English,Mexican,African,

Scottish,Italian and American...faux bronze finish  Email for price,  availability and shipping time. bexbizz@yahoo.com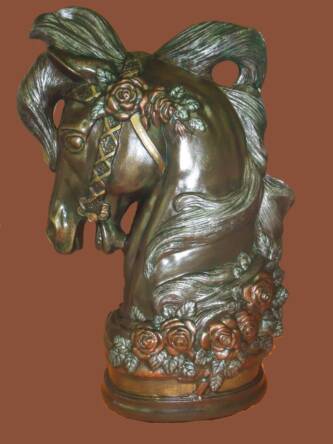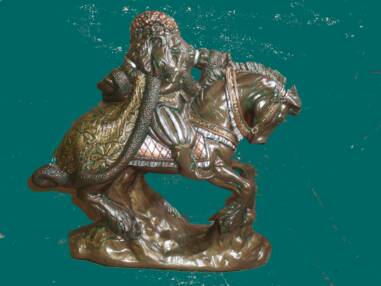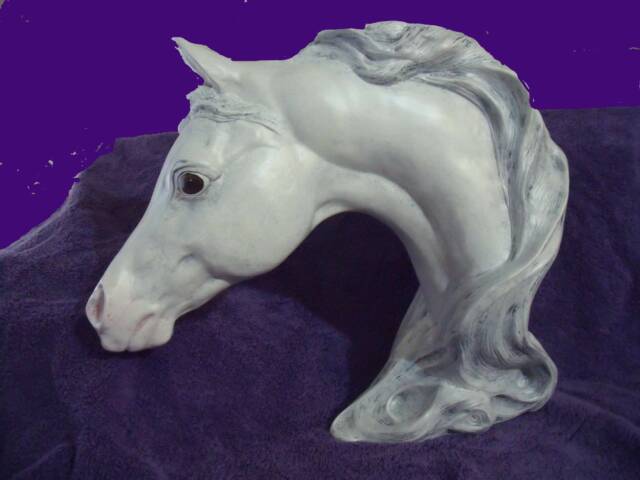 This stunning Arab Bust is available in custom

or faux bronze finishes.

It stands 18.5 inches tall and is about the same width.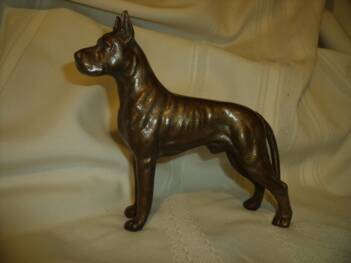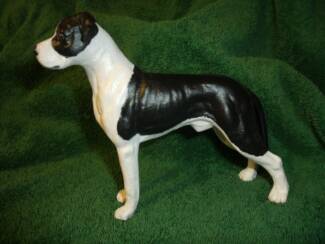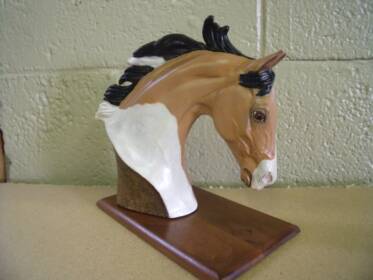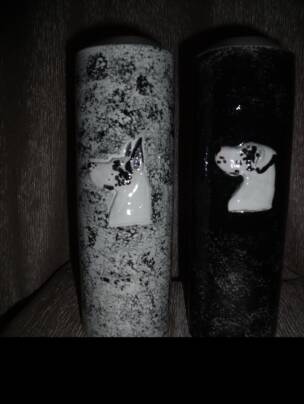 These are forever candles. They are ceramic pillars, with a custom applique and glaze applied, which hold a replaceable tealight at the top. Hence a "forever candle." They are available in 9" and 4.5 " sizes.

9" $ 30.00 plus shipping and handling

4.5 " $20.00 plus shipping and handling

Discounts available when ordering volume...great gift or show award idea!!!

Available in many breeds...and in faux bronze finish.